Company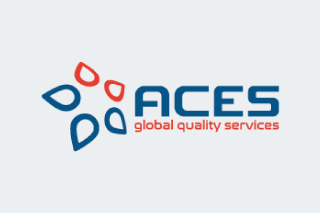 Available downloads
ACES GQS is an independent international organization leader in delivering a multiple range of highly professional specialized Quality Services worldwide.
We help our clients make lasting improvements to their performance and realize their most important goals. ACES GQS came about as the result of the merger of two of the most storied companies in quality services: ACES International and Global Quality Services. The merger was heralded as a watershed event in industry business with the potential for integrating two of the most well reputed service companies.  With over 25 years of combined experience ACES GQS embodies unique market possibilities in the creation of a unified global service provider leader with growing market positions in developed and emerging markets alike.  
With unwavering customer passion and unmatched industry expertise built on a rich heritage of growth, innovation and market leadership, ACES GQS is focused on creating customer value and making businesses more efficient, sustainable and profitable.
ACES GQS unique solutions empower its clients to achieve more by optimizing costs, increasing revenue and reducing time to value so they can always deliver on their customer promises.
The company operates within the following industries:
When you choose ACES GQS as a service provider partner, you don't just get the service. You get our enduring commitment to keep improving your results expectation. You get our relentless devotion to customer satisfaction.