Pre-Shipment Inspection (PSI)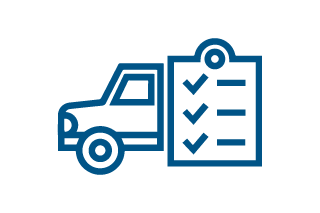 ---
ACES GLOBAL QUALITY SERVICES provides ISO 17020 accredited Pre-Shipment Inspection services to several Customers operating in the most diverse fields everywhere in the world.
These services are intended to facilitate trade and export of goods and materials and are impartially provided to manufacturers, buyers, sellers, importers, exporters, traders, brokers, intermediaries, banks, financial institutions, insurance companies, governments, ministries, agencies, governmental programs, humanitarian aid organizations and humanitarian programs, as well as to other operators and international institutions to ensure the compliance of traded goods and materials with the specified requirements and with the applicable contractual documentation.
The Pre-Shipment Inspection activities performed on the goods and materials are intended to ensure the overall compliance with the stipulated contractual requirements.
The supervisory activity during stuffing and containerization phases aims to ensure that goods and materials are loaded and secured in appropriate condition before consignments are dispatched or the containers are sealed and delivered.
The monitoring activity during cargo loading and unloading phases ensures that the goods and materials are safely handled, loaded, stowed, fastened, and wedged on the carrier (truck, train, vessel, plane etc.) and then appropriately unloaded at the final destination.
The Post-Shipment Inspection activity ensures that goods and materials have not suffered any damage, degradation, tampering, loss, or theft during handling, warehousing, and transit. Furthermore, when performed in conjunction with a Pre-Shipment Inspection, a Post-Shipment Inspection provides those among the supply chain the confidence that the traded goods and materials received at the final destination are the same (and in likewise condition) as those that have been shipped from the point of origin.
Once the inspection, supervisory, and monitoring activities are positively concluded a narrative and pictorial inspection report and the relevant certificate of inspection is provided to the customer, to document the overall compliance of the inspected goods and materials in relation to the required scope of service. Such report/certificate can be utilized for goods' custom clearance and credit negotiation should the funds be transferred from buyer to seller through a documentary letter of credit.
WHAT IS A PRE-SHIPMENT INSPECTION (PSI)?
Pre-Shipment Inspection is intended as an independent and impartial conformity assessment of goods and materials with respect to contractual documentation, applicable laws, reference regulations, international standards, and technical codes. Pre-Shipment Inspection can be either regulated by national/governmental programs or compulsory regulations, but it can also be a voluntary activity mutually agreed upon between buyer and seller as well as by any other stakeholders within the supply chain.
The whole service encompasses a series of tailored inspection activities of goods and materials.
Items subjected to Pre-Shipment Inspection by ACES GLOBAL QUALITY SERVICES are typically randomly sampled from an inspection lot following internationally recognized and validated sampling procedures, in accordance with the client's procedures or contractual requirements (i.e. letter of credit or specific request of inspection). The goods and materials are then inspected for compliance with such specified requirements.
Pre-Shipment Inspection service also encompasses a dedicated range of supervisory and monitoring activities during stuffing, containerization, loading and unloading operations on goods and materials, before they are shipped to the final destination.
Once received at the final destination, the goods and materials can be re-inspected to assure the absence of damages, degradations, tampering, loss, or theft.
Such inspections are undertaken by ACES GLOBAL QUALITY SERVICES qualified and specialized inspection engineers at manufacturers' premises and/or at shipping ports, but it can also be conducted at different locations throughout the supply chain.
TRUE BENEFITS TO OUR CLIENTS
Pre-Shipment Inspection reduces the risks along the supply chains and mitigates the insurgence of potential problems that might lead to lengthy, costly and hard-to-settle controversies. It also helps in complying with international import and export regulations and protects from potential fraud, import of sub-standard, unregulated, forged, altered, or prohibited goods and materials.
Pre-Shipment Inspection also helps in assessing the quality & quantity of the goods and materials, before any payment/transaction is made and in mitigating losses, shortages, non-conformities and delays due to incorrect or defective goods.
ACES GLOBAL QUALITY SERVICES deploys a multidisciplinary team of experts and a unique global network of inspectors to eliminate trading uncertainty and enhance confidence along the whole supply chain ensuring that the traded goods and materials are compliant with the stipulated requirements and handled and shipped in a safe and proper manner.
ABOUT US
ACES GLOBAL QUALITY SERVICES is a leading provider of technical and inspection services with a global footprint. We help our customers in ensuring the overall quality of their goods and materials on a global level and protect them from the risks associated with international trade The head office is accredited as a Type A inspection body in compliance with ISO/IEC 17020 Ed. 2012, in the following fields:
Agriculture and Agri-Food products (and derivates)
Industrial products
Medical and cosmetics products
Secondary raw materials and processing waste
The accreditation has been released by Accredia (the sole national accreditation body appointed by the Italian government in compliance with the application of the European Regulation 765/2008, attesting the competence, independence and impartiality of certification, inspection and verification bodies, as well as testing and calibration laboratories) . Furthermore, ACCREDIA is a signatory member of the ILAC Mutual Recognition Agreements, and, on this basis, such accreditation is recognized and valid worldwide.
Please click the following link to check ACES GLOBAL QUALITY SERVICES accreditation certificate which includes a comprehensive list of sub-fields and categories of good and materials.
https://services.accredia.it/ppsearch/accredia_orgmask.jsp?ID_LINK=1733&area=310
Please contact us today to find out more about our comprehensive range of services, and how we can assist you.
ACES GLOBAL QUALITY SERVICES S.p.A.
Address: Via Alzata 10, 24030, Villa D'Adda - Bergamo, Italy
Telephone: +39 035 4390311
E-mail: This email address is being protected from spambots. You need JavaScript enabled to view it.
---
ACES GLOBAL QUALITY SERVICES assures prompt and full processing of stakeholders' complaints, in accordance with the applicable "ISO 17020 Inspection Regulation" and with the established Quality Management System procedure, which can be shared with any Company's stakeholders upon specific request).
By this reason, in case of any complaint in respect of ISO 17020 Inspection Services provided by ACES GLOBAL QUALITY SERVICES, please notify the same in writing to the Company e-mail account This email address is being protected from spambots. You need JavaScript enabled to view it. with any relevant information and supporting documentation.
Any stakeholders' complaint notification must be received by ACES GQS through a dedicated e-mail communication, addressed to the Company dedicated e-mail account (This email address is being protected from spambots. You need JavaScript enabled to view it.), which shall provide any relevant information regarding the reported issue together with the respective supporting documentation.
ACES GQS does not process anonymous complaints or complaints notified in oral form.
Such written complaint notification is then internally forwarded to the Quality Manager who preliminary analyses the available information and forwards (within 2 working days) the dedicated ACES GQS form to the complainant.
The formalized complaint is reviewed and analysed by the Quality Manager focusing on severity, safety implication, overall complexity, potential impact, etc. Every reasonable effort shall be managed to technically investigate the relevant operative circumstances, as well as any other critical information addressed to the received complaint.
The complaint investigation may require the complete review of the followings:
applicable technical requirements
applicable contractual documentation
relevant communications between Customer, ACES-GQS and assigned inspector
information recorded in the related Inspection Report
overall management of the involved organizational supporting processes
any other documented information
The final outcome of the overall complaint management is then officially communicated by the Quality Manager to the complainant by forwarding, through a dedicated e-mail communication, the respective ACES GQS dedicated form completely filled in all the applicable sections.
The complainant has the right to provide its own comments/notes to the final outcome addressed to the investigated complaint by filling in the dedicated section of the provided ACES GQS form.
In such cases, the Quality Manager reviews the comments/notes received and, in case needed, proceeds with further technical investigation processes, according with the operative modalities determined by the established ACES GQS QMS procedure.
After completing any additional investigation needed, the final outcome is then shared with the complainant according with the established ACES GQS QMS procedure.